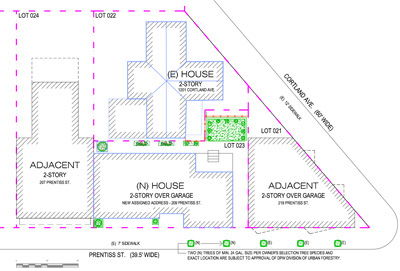 Bernal Height - New SFR
Lot Line Adjustment + New Single Family
AT 209 PRENTISS ST.
Construction type: V-B
Building Area: +/- 2,000 sf. with two off-street parking.
A new single family house with 3-4 bedrooms, 3.5 baths, work-study, and basement entertainment room access to Rear yard. It is in the process of 311 neighborhood notifications, going through Public Hearings to finalize design details.