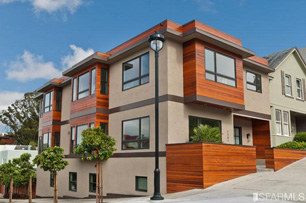 Noe Valley - Horizontal & Vertical Additions to Single Family
1501 DIAMOND ST.
Construction type: V-B
Building Area: 3,455 sf. plus basement/cellar.
A new iconic building to the neighborhood, anchoring at a prime corner lot of 2,779 sf. The detached garage remains at the rear yard location, respecting the historical layout.