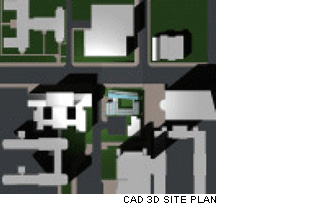 Women Imaging Cancer Center
AT SAN FRANCISCO GENERAL HOSPITAL
A new Medical Center composed of 12 factory- prefabricated modular units, embracing a central 'Healing Garden'.
Construction type: V-N
Building Area: 5,571 sf.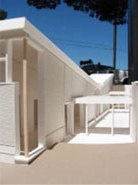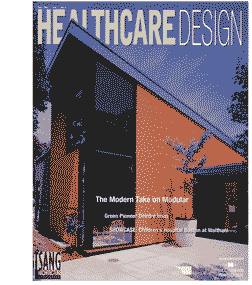 Work involved:
Site planning, building planning, infrastructure and circulation study, sun study to avoid adjacent hospital shadow casting, design special telescoped high ceiling entry unit for reception and waiting rooms, design standard modular ward unit with integral ventilation system and day lighting shelves and clerestories, elevation design, built physical model for site sun study, and presentation models for Press Conference, set up DD set for pricing, CAD plans and elevations.